Official suppliers to be contracted direct
This page gives a list of some of the companies that are currently official suppliers to ServiFira.
For security reasons, handling of merchandise and cleaning services may only be contracted through ServiFira's official suppliers.
RESA EXPO LOGISTICS
As the official logistics operator for the Fira de Barcelona, RESA offers exhibitors at trade fairs held at Montjuïc and Gran Via a fully integrated logistics service, from planning merchandise shipments to storage, stand assembly and any other activity that forms part of the logistics supply chain.


C/ Botánica, Entrada 4, Fira Gran via - | 08908 Hospitalet (Barcelona)
Tel.: +34 93 233 25 66 / +34 93 233 24 74
Email: sales@resaexpo.com Web: www.resaexpo.com
CLEANING SERVICE
eCLEAN
Telf: 93 233 21 31
E-mail: info@eclean.es
www.optimagrupo.com/es
TRAVEL AGENCY
TRAVELFIRA
Telf: +34 931 512 804
E-mail: travelfira@es.kuoni.com
PHOTOGRAPHY-VIDEO
VISUAL KORNER
Telf: +34 93 010 72 95
E-mail: fira@visualkorner.com
www.vkfira.com
DIGITAL PRINT SERVICES
SUNDISA
More information
Telf: + 34 93 263 05 00
E-mail: graficaservifira@sundisa.es
CAR RENTAL
EUROPCAR
Get up to 25% discount on car rental with Europcar. To get this discount, you must access the Exhibitors' Area with the user and password we send you during the contracting process.
TECHNICAL ASSISTANT STAFF
PENNY WISE
Telf: +34 932 070 053
E-mail: info@penny-wise.es
www.penny-wise.es

CALCULATION AND OFFSET OF CO2 EMISSIONS OF CORPORATE STANDS
LAVOLA
More information
Telf: +34 938 515 055
E-mail: standneutral@lavola.com
www.lavola.com

BOAT TOUR
EXCLUSIVE YACHT
Telf: +34 669 909 616
E-mail: info@yatesexclusivos.com
www.yatesexclusivos.com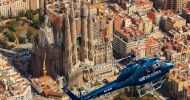 TOURS BY HELICOPTER
CATHELICOPTERS
Telf: +34 932 24 07 10
E-mail: ernest@cathelicopters.com
www.cathelicopters.com
Important: purchase in advance

The hiring of products and services that appear in this catalogue will be valid up to 7 days before the beginning of the exhibition's assembly. After this date, the new Express Portfolio will be activated, with limited hiring products and with their original prices increased.

Purchase in advance to obtain more assortment of products and services, and save money.